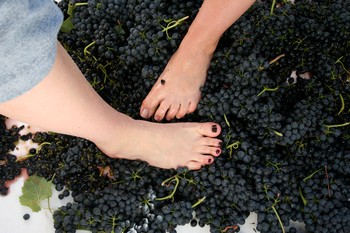 Grape Stomp Sunday 12:00
Come out and stomp grapes the old fashioned way! Your ticket unlocks a free glass of wine or beer, and a event t-shirt. You and your stomping partner will be racing against 3 other teams to make the most amount of juice in the shortest time!
Please reply to your order confirmation with the size of shirt you'd like to receive!