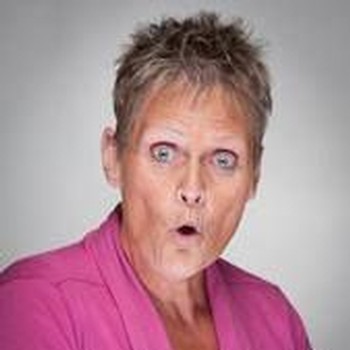 October 1st Comedy Show
Nurse by day, Comedian by night!
Marj honed her comedic skills in the theater as a character actress in such plays as Annie, Blithe Spirit, and Steel Magnolias. But it was her portrayal of Louise in Love, Sick & Montezuma's Gold that grabbed the attention of Comedian Scott Novotny and launched her stand-up career.
Marj has definitely left her mark on stand-up – her physicality adds an extra dimension to her already funny material. Marj's unique and slightly twisted look at life, relationships and getting older makes her an audience favorite.